128 Midi Notes and Frequencies
And how about this new, clear, super-colorful piano diagram showing all midi note names and frequencies.. ?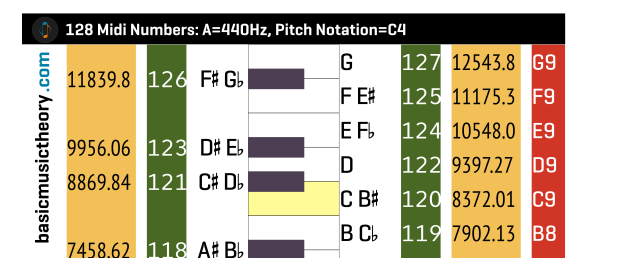 This shows just the top of the piano.. the full version extends down to midi no 0.
With tons more stuff on the way in the coming weeks..